The skincare and rejuvenation fields have revolutionised due to technical breakthroughs, which now provide more practical and effective solutions. One such ground-breaking development that has become increasingly popular in recent years is pico laser therapy. IPAL Clinic is a good choice to experience the benefits of Pico laser therapy if you're looking for excellent skincare treatment in Islamabad.
Understanding Pico Laser Treatment
Advanced laser technology is used in non-invasive pico laser treatment to treat different skin issues. Pico lasers emit extremely brief pulses in picoseconds, or one trillionth of a second, in contrast to conventional lasers, which give laser energy in larger pulses. Laser energy is delivered quickly and precisely with less downtime and more effectiveness.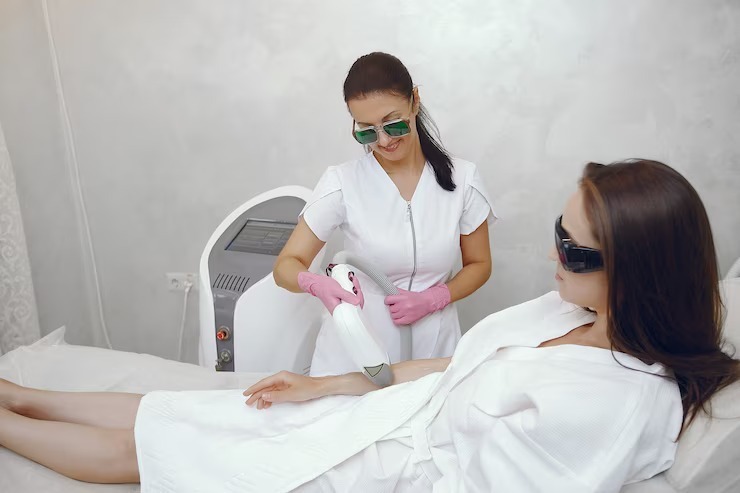 It works quickly—30 to 40 minutes—and produces good outcomes at the IPAL Clinic. The efficient procedure that rejuvenates the skin and enhances its tone, texture, and complexion. Additionally, it is used to get rid of tattoos. The safest equipment is a portable gadget, which is what is used during the operation. With the aid of the gadget beam, the pigmentations will disintegrate during the operation like a cloud of dust. It is regarded as the most secure and efficient laser procedure that can target the following skin irregularities:
Acne scars
Sunburn
Fine lines
Stretch marks and dark spots
The process approach varies from candidate to candidate; most people want effective outcomes. Thus, they often get between three and four sessions.
Advantages of Pico Laser Treatment
Without harming the surrounding healthy skin, pico lasers may precisely target troublesome areas, including pigmentation, acne scars, fine lines, and wrinkles. This accuracy guarantees ideal outcomes with few negative effects.
Pico laser therapy improves skin texture, elasticity, and firmness by promoting skin cell turnover and collagen formation. It reduces the appearance of age spots, sun damage, and hyperpigmentation, giving you a younger-looking complexion and more radiant.
As pico lasers are light on the skin, any pain experienced throughout the operation is negligible. Additionally, little to no downtime is necessary after the procedure, allowing you to return to your routine immediately.
Pico laser treatments require fewer sessions than conventional laser treatments because of the ultrafast laser pulses. It is, therefore, a convenient choice for people with busy schedules.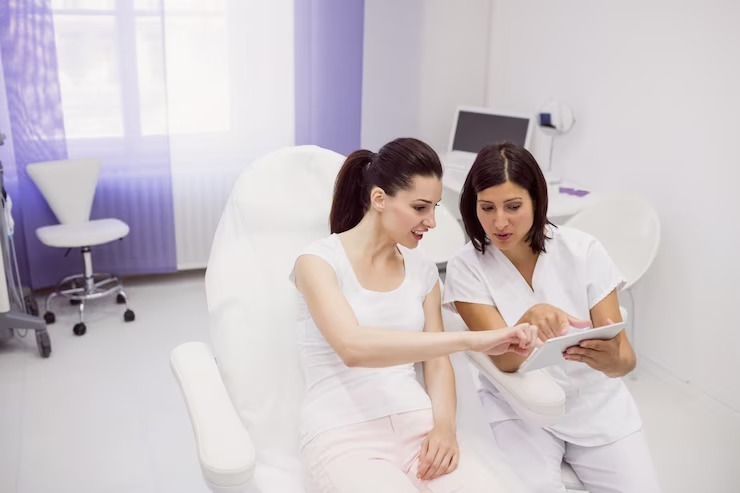 IPAL Skincare Clinic in Islamabad
The experienced dermatologists at IPAL Clinic specialize in Pico laser treatment and other advanced skin care procedures. Their expertise ensures you receive a safe and effective treatment tailored to your specific requirements. IPAL Clinic also provides facials, chemical peels, and dermal enhancements in addition to Pico laser treatment. This comprehensive approach guarantees that all skincare requirements are met in one location.
The development of pico laser treatment for treating numerous skin issues has transformed the cosmetics industry. IPAL Clinic is ideal for this innovative treatment if you're in Islamabad and want extraordinary results. IPAL Clinic guarantees you the greatest care and gets the skin you want thanks to their experienced dermatologists, cutting-edge technology, and individualized approach. Experience the transformational power of Pico laser treatment as you begin your skincare journey at IPAL Clinic.