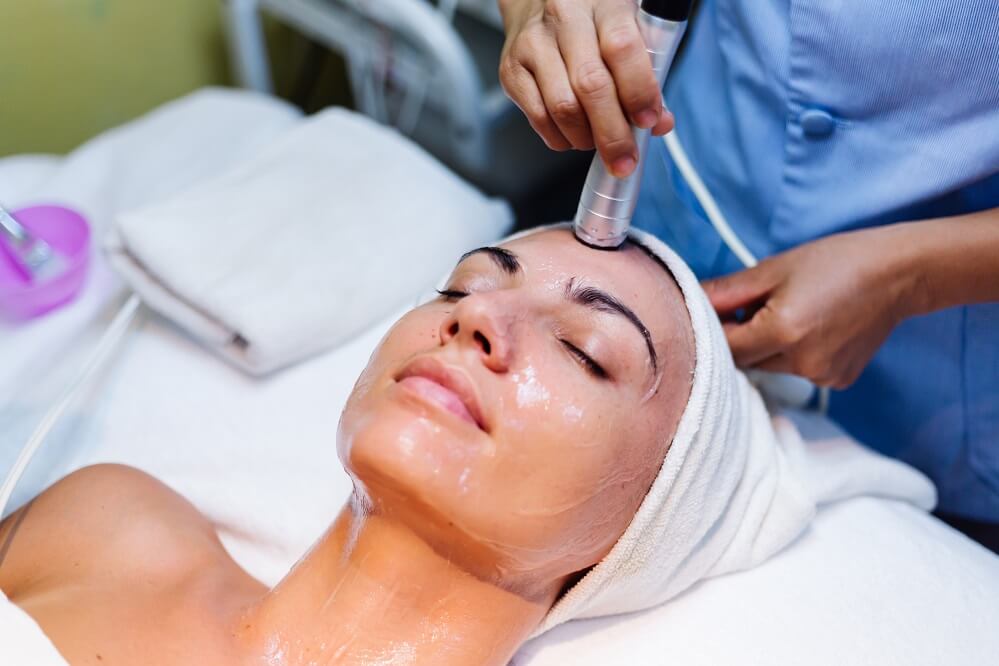 Microdermabrasion is an invasive surgical procedure to improve skin tone and texture. The overall appearance of the skin is improved such as the wrinkles, acne, and other conditions. A special applicator is used on the surface to remove the outer layer of skin. There is another technique used for microdermabrasion in which fine aluminum oxide particles are sprayed to get the same outcome.
In this article, we will discuss about Dermabrasion, its side effects, and the best microdermabrasion treatment in Islamabad.
The best candidate for microdermabrasion
Each skin procedure is made for different kinds of skin and conditions. Microdermabrasion is a safe procedure for most skin types and colors. People may choose the treatment for the following skin concerns:
Fine lines
Melasma 
Sun damage
Uneven skin tone and texture
Stretch marks
Acne 
Acne marks
Dull complexion
Hyperpigmentation
Wrinkles
Fine lines
How does microdermabrasion work?
The microdermabrasion takes less time, mostly an hour performed by a skin specialist. The use of anesthesia or a numbing solution is not necessary for this procedure. During the procedure, the specialist uses a handheld device that sprays the targeted areas of your skin. The outer layer of skin is removed and a moisturizer is applied.
Side effects of Dermabrasion
Each skin procedure has some side effects which may vary from mild to severe. The common side effects of dermabrasion include:
Tenderness
Swelling
Redness
Dry and flaky skin
Bruises
All of these symptoms go away after a few hours of treatment. If these last longer then it is advised to look for your doctor.
There are different types of dermabrasion used for the treatment of special ski concerns. Let's discuss a few of these:
The diamond tip handpiece is specially designed to exfoliate the dead skin cells and suck them off. The pressure applied affects the depth of abrasion. This is used for the sensitive areas of your face such as areas surrounding your eyes.
Crystal microdermabrasion
In crystal dermabrasion, a crystal-emitting handpiece is used to treat the affected area. Like a diamond tip handpiece, the dead cells are sucked from the skin. Different types of crystal spray such as aluminium oxide and sodium bicarbonate.
Hydra dermabrasion is the latest method which uses cystal-free exfoliants and products on the skin. This process stimulates the collagen and enhances the blood flow.
Skin care after Dermabrasion
The aftercare of dermabrasion includes the following:
Use a sunscreen
Avoid sun exposure
Use a moisturiser 
Advantages and disadvantages of Dermabrasion
Microdermabrasion has the following benefits for you:
It is comfortable
Less downtime
Fewer complications and risks
It can be performed during pregnancy
Microdermabrasion treatment is not as advantageous as one-time treatment. The deep wrinkles are not treated with this treatment. It can be said that for aged people it is less effective.
Microdermabrasion in Islamabad
Microdermabrasion is the latest procedure and is considered effective for various skin concerns. Many skin specialists in Islamabad offer this aesthetic procedure. IPAL is one of the best skin clinics in Islamabad, offering treatment under experienced surgeons.