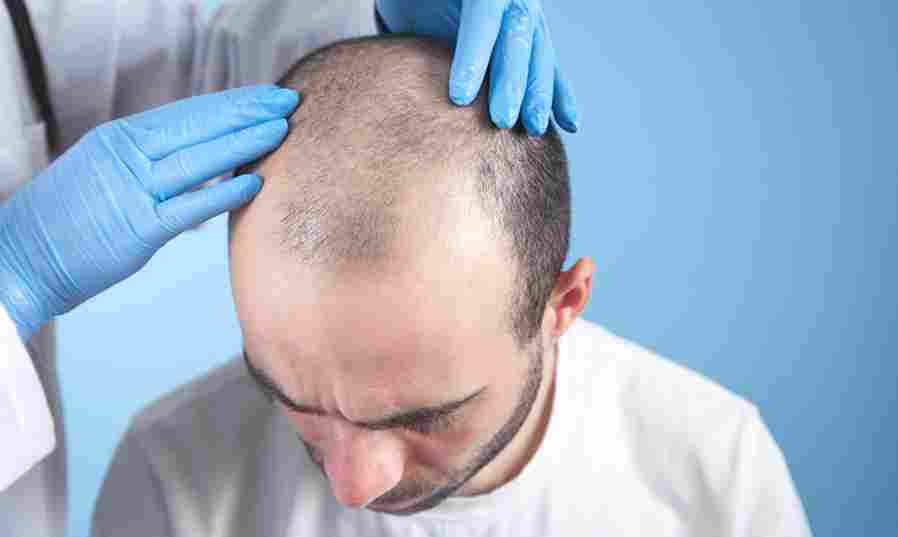 Hair loss is one of the most significant public health issues in Pakistan; it strikes both men and women, and the psychological levy it takes can be felt in various spheres of daily existence. Hair loss can negatively affect a person's mental health, career, and social life. Many different factors can lead to hair loss and similarly diverse treatment choices. There are a wide variety of therapies and drugs that can be used to combat hair loss and increase density.
On the other hand, if the condition has advanced to the point where you are balding, you may experience tremendous humiliation, lose self-confidence, and start thinking about your actions and then your entire life.
Hair Transplant in Pakistan(Islamabad,Lahore,Karachi and Faisal Abad)
A wide variety of treatments are available in Pakistan for people experiencing hair loss. Several hair transplant techniques have been developed over time to counteract hair thinning and loss. The transplantation of hair follicles from one part of the scalp to another is an integral part of the surgical operation known as hair transplantation. This treatment can restore lost hair and thicken existing hair simultaneously. These procedures can be summed up as either natural or artificial hair transplant in Pakistan, depending on the method used.
Natural Hair Transplant in Pakistan - An Ultimate Solution for Hair Loss
A natural hair transplant is a treatment for hair loss that means getting a patient's hair from the back of their head to the front to regrow hair on the top of their head. Because it can create a hairline that appears more natural and does not involve the use of harsh chemicals or artificial hair, this form of hair transplantation has become increasingly popular. IPAL Clinic is dedicated to providing clients who are experiencing hair loss with natural hair transplants of the best possible quality.
Why choose Natural Hair Transplant over Artificial Hair Transplant?
Synthetic hair transplant, also known as artificial hair transplant, is a surgery that employs various hair implant technologies to get denser and thicker results. During this technique, natural-looking hair is transplanted into the scalp by mimicking the hair on the bald head.
Natural hair transplant or implant is a treatment used to cure bald spots or to thin hair by performing a cosmetic hair operation that removes hair from a donor and transplants it onto the balding or thinning area of the patient. The hairline can be readily repaired with this method.
One of the primary advantages of a natural hair transplant is the ability to utilize your hair, which reduces the risk of rejection and ensures that the hair will grow and appear identical to yours. In addition, because the hair is harvested from your scalp, it will continue to grow and experience the same natural ageing process as the rest of your hair.
An additional advantage of a natural hair transplant is that the surgery is minimally invasive and can be performed, outpatient. There is no need for substantial preparation, and recovery time is significantly quicker than other hair transplant techniques. In addition, no incisions or stitches are necessary. Therefore, there is no scarring.
Methods of natural hair transplant in Pakistan
There are two different natural hair transplant procedures in Pakistan, both of which include some surgical procedures. The following are explanations of these two methods: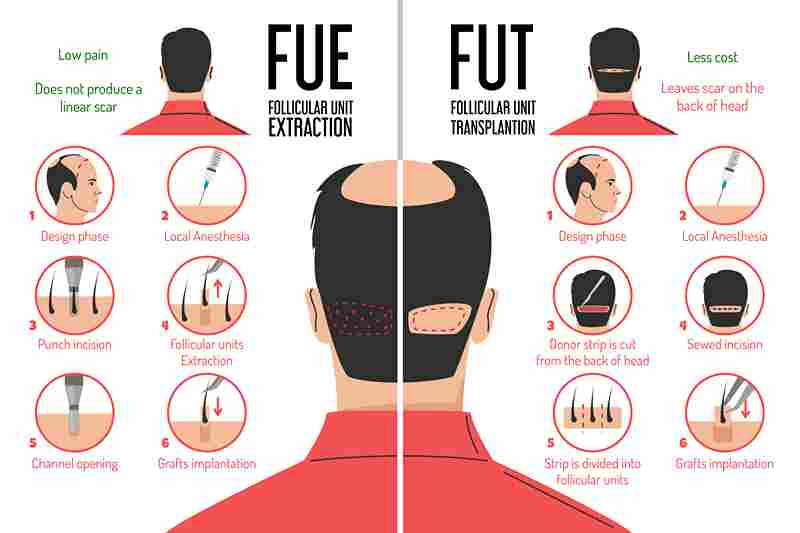 This method entails removing the complete follicle strip from the harvesting location, after which the grafts or implants are separated and implanted in the transplanted area one at a time. Afterwards, the follicle strip is replaced. People with long hair, particularly women, are more likely to choose this choice because the scars left behind by the treatment are easier to conceal with long hair. If your doctor does not have a lot of experience, it can be quite challenging to conduct this technique, and it also takes significantly more time compared to other ways.
Follicle Unit Extraction, often known as FUE, is a technique that involves removing the hair follicles together with their roots one at a time from the donor region and implanting them individually in the transplant region. This alternative takes significantly less time than the other options, and it is unnecessary for your doctor to have a lot of knowledge to carry it out. Most people choose this because it may be completed in a shorter time and leaves little to no scarring. This method is most frequently used by men and women who wear their hair in concise styles.
Although FUE does not produce the same level of success as FUT, the procedure is less invasive, takes less time to heal, and is, therefore, more appealing to people who lead busy lives.
Best Natural Hair Transplant centers in Islamabad
Unshaved FUE Hair Transplant Blue Area Islamabad
Hair Transplant FUE G-8 Islamabad
Dr Abdul Khaliq's Hair Transplant Center F-8 Islamabad
6D Hair Transplant Clinic Islamabad G -8/4
Natural Hair transplant cost in Pakistan in 2023
| Grafts | Price in PKR |
| --- | --- |
| 1,000 | 100K |
| 1,500 | 150k |
| 2,000 | 200k |
| 2,500 | 250k |
These are some of the most frequent methods that can be used for natural hair transplants in Pakistan. The FUE method is one that we specialize in here at IPAL Clinic, and we ensure that all of our patients have access to the most up-to-date procedures and cutting-edge technologies.
Our highly trained and experienced surgeons and technicians are committed to assisting our patients to regain their hair and self-confidence. We strongly recommend that you book a consultation with us as soon as possible if you are currently dealing with hair loss and are searching for a natural and efficient method to treat it.