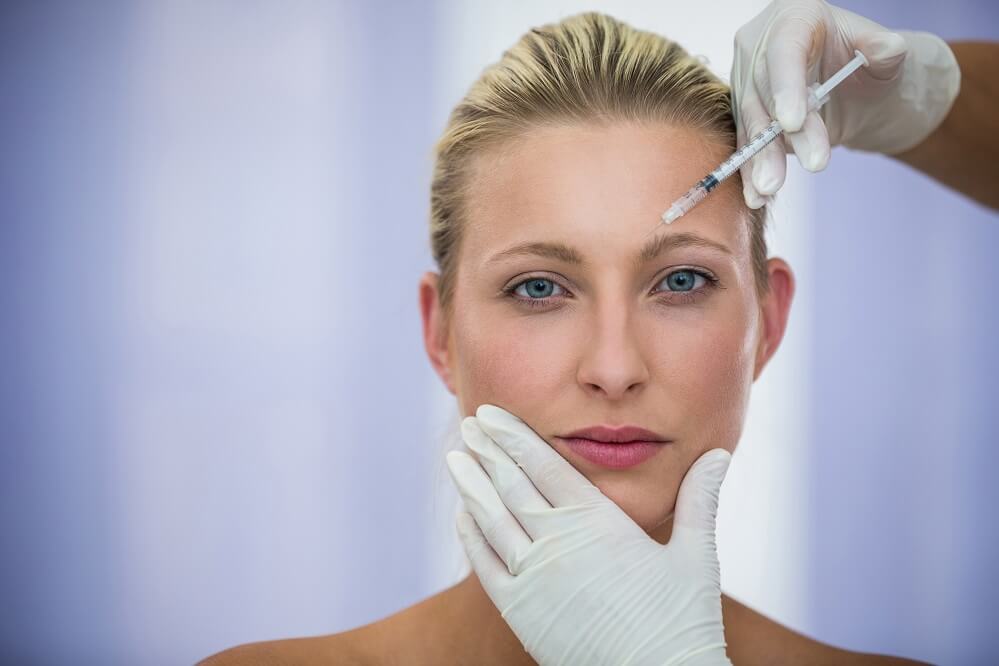 Facelift consists of noninvasive skin rejuvenation treatments. Its primary function is to revitalize the damaged epidermis. The non-surgical facelift procedure can give you a stunning appearance and rejuvenate your appearance to appear younger.
Numerous factors, including genetic factors, environmental factors, gravity, and stress, contribute to the loss of adolescent definition in the face. This facelift procedure can be performed with other cosmetic procedures to optimize your facial appearance. If you want non-surgical facelift treatment in Islamabad, then IPAL clinic is the best choice.
The non-surgical facelift at IPAL combines several innovative procedures in a minimally invasive way to address the following issues:
As the skin ages, it becomes less elastic, and wrinkles start to show. These lines can be minimized by IPAL's non-surgical facelift procedures, giving you a more youthful appearance.
As we age, our skin begins to droop, making our cheekbones and jawline less pronounced. The non-surgical facelift techniques offered by IPAL can lift and tighten sagging skin to give the face a stronger appearance.
A loss of facial volume can give the face a sunken or hollow appearance. IPAL provides procedures that restore lost volume, giving the skin a plumper, more youthful appearance.
If your skin is uneven, it might make you appear older than you are. IPAL's non-surgical facelift can improve the skin texture, giving you a smoother, healthier complexion.
Benefits of nonsurgical facelift
For the issues mentioned earlier, you should opt non surgical face lift procedures for the following reasons:
The nonsurgical facelift treatments are cost-effective as compared to surgical ones. The price for anesthesia, medicines, and hospital fees are usually not included in surgical procedures.
The non-surgical facelift uses non-invasive anesthesia, less risky than surgical treatment.
A nonsurgical facelift's recovery time is less or may take 30 minutes to 1 hour. Regular activities can be performed after the treatment.
One of the benefits of nonsurgical treatments is that they give natural-looking, rejuvenated results while contouring, filling out the fine lines, etc.
There is usually no severe pain involved in nonsurgical facelifts.
The procedure time for these treatments is short; mostly, 2 hours are enough.
Cons of nonsurgical facelift
With the benefits, there are a few cons related to nonsurgical facelift treatment. These are the following:
The results for these treatments last from 6 months to 1 year. So, there is a need for regular touch-ups.
One-time surgery may cost you more, but these treatments need regular touch-ups, so there is an added cost for them.
There is a chance of infection, which is less than the surgical one, but still it is.
Blisters, bruises, dry skin, peeling skin, facial lumps, scars, and redness may occur.
In Surgical facelift treatments, the surgeon uses cuts to rejuvenate and tighten your skin.
Hospitalization is needed in this procedure.
It may take hours.

There is a severe risk of infection involved.

It is permanent.
There are no cuts involved in this treatment.
No hospitalization is needed in this.

The treatment may take 1-2 hours maximum.

There is no severe risk involved.

It lasts for a few months to 1 year.
Who is not an ideal candidate for a non-surgical facelift?
Some clients have pre-existing skin issues that can become worse after a non-surgical facelift. These skin conditions include:
Psoriasis
Outbreaks
Acne
Skin burns
Moles, Freckles
Eczema
Dermatitis
Scars
Aftercare of non-surgical facelift
Some people face mild side effects from the non-surgical facelift. There may be bruises, scabs, or swelling for a few days. Most of the people return to normal activities right after the treatment. Those who face issues after the treatment, contact your doctor. The things you can do include:
Use Ointment to reduce rashes.
Cold packs can be used to lessen the swelling.
Painkillers can be used.
Contact your doctor if you feels to have such symptoms like:
Infection
Flu
Numbness in the treated area
Swelling in your face
If pain does not go
Even though getting older is inevitable, you don't have to take it gracefully if you don't want to. You may reverse the effects of time and look years younger without resorting to surgery thanks to the non-invasive facelift options available at IPAL in Islamabad.